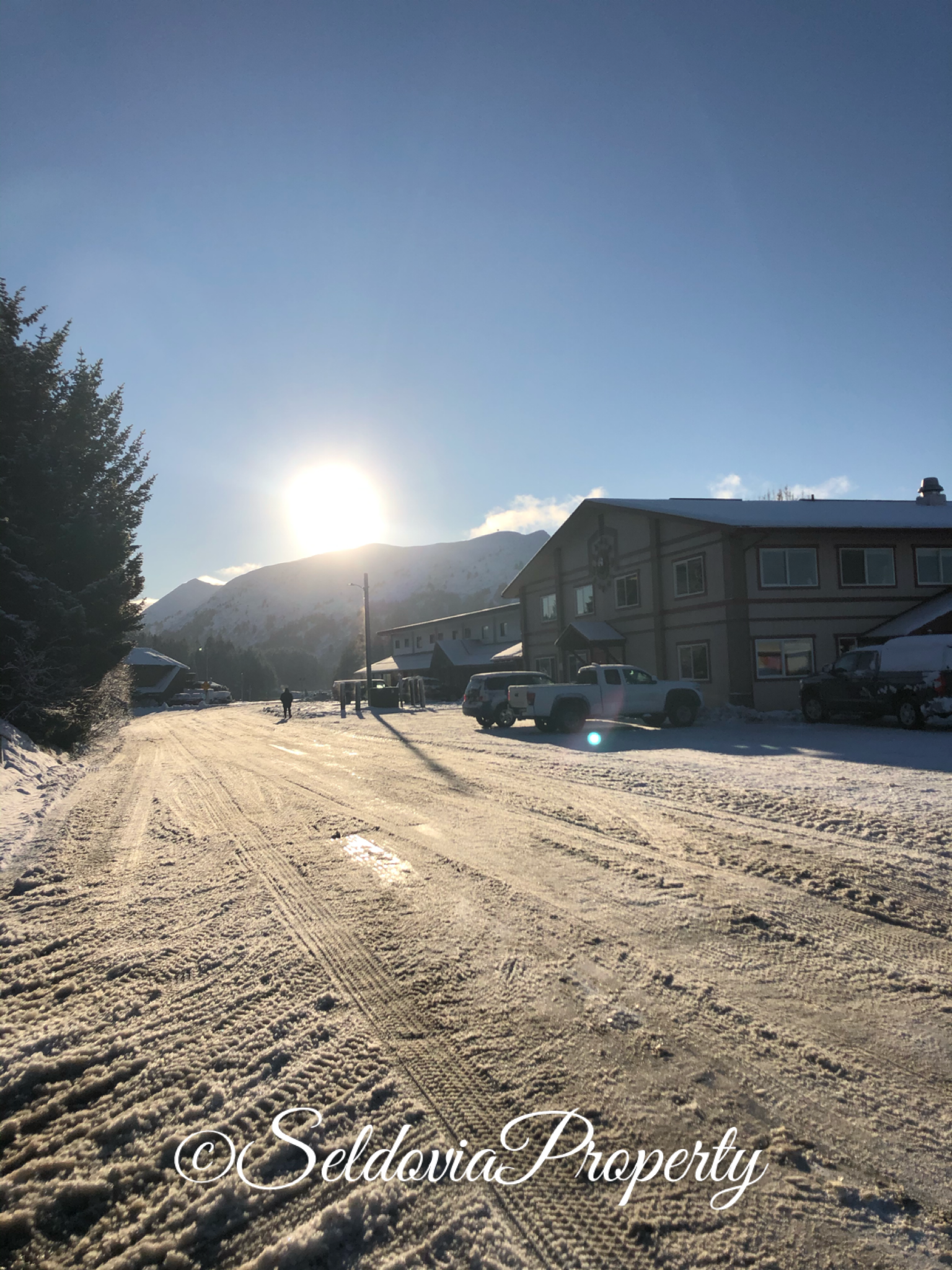 1:05pm - Our Seldovia day has been clear, beautiful and a cool, but comfortable 34°.  The trip to the landfill today was quiet as we drove over well packed clean white snow.  
I love this time of year, when the snow is crisp and white, and the ice is non-existent or well covered so there is no need for the dirty gray of gravel.  
Our driveway, which can be considered a glacier during the rainy/icy winter days - is currently snow-covered and easy to manage! Whew!
The days stretch out as the sun lingers longer in the sky, and each extra minute is noticeable! We are on our way to Spring!  Winter still has a few more months to enjoy, hot cocoa, warm fires, dark nights and quiet streets full of locals and friends.  We, who live here year round, truly love this time of year, surrounded by family and friends.  So grateful for our peaceful life in Seldovia!