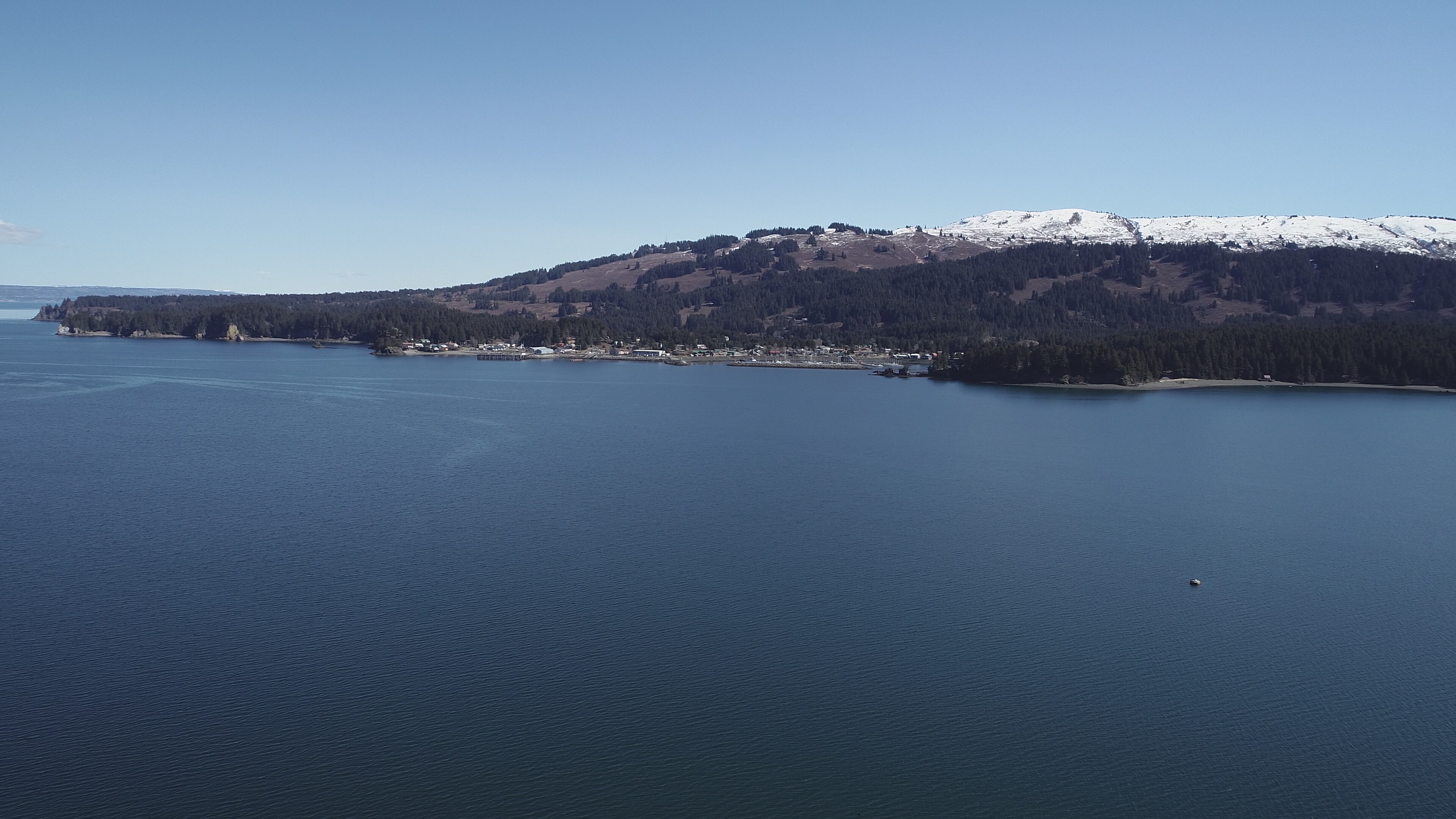 Jenny lives in Seldovia, so she really knows the area. She is knowledgeable and a very pleasant person.  If you need real estate in Seldovia, she should be your choice!

I want to thank Jenny from the bottom of our hearts. We had a realtor prior for a year and we had no bookings or showing except shown by another realtor. I choose a realtor that wasn't local. When my contract ended, I  asked her if she would be my realtor she said yes she would. After she took over on August 31 the First day she showed our home with in 5 days we had offer and by day 6 under contract and sold closed in  35 days. Always choose a local realator they know the area. Thank you so much Chris and Karen.
It has been great working with Jennie. If she doesn't have the answer she will find it. She goes out of her way to make it it smooth for you.  I would recommend her to anybody looking to buy or sell. Several of my family members have used her. All agree that she is great to work with.  I would like to add that not only are you getting a knowledgeable agent you are getting a friend who genuinely wants the best for you.
Jenny is the best agent I have worked with in either Alaska or California. As a long time native of Seldovia, she has an intimate knowledge of the market, available properties and has built a very strong network of contractors and contacts to help manage a property once you become an owner. Seldovia is a unique market and her knowledge/relationships are invaluable. Her office is among the first buildings you'll see when you get off the ferry. You would be remiss to not stop by and say hello for a warm Seldovian welcome and quick orientation to the area.  I would recommend Jenny to any family or friend interested in buying the area.
Jenny was with us & on top of everything through the whole selling experience. She made creative marketing suggestions like putting in a trail to our creek, that added interest to the property & raised the sales value. She knows the area & its people so well & genuinely cares for them & always made us feel like we had high value. She understands the emotional experience that the seller goes through upon leaving their home & area & its people behind & she was always sensitive to this & had the utmost compassion through everything we were experiencing. We were so lucky to have her as agent & hold her always in highest esteem as our treasured friend. Best wishes, Doug & Kris McKerney.
Jenny is phenomenal! Her kindness, knowledge and professionalism made our house buying process easy and enjoyable. I would highly recommend her to anyone looking to sell or buy a home in Seldovia.
Just wanted to say that Jenny did an AMAZING job for us, helping us find the perfect Cabin property in Seldovia.  We have truly found our "Happy Place," and could not have done it without her Realtor expertise and help. From the start, and all the way through the process, Jenny got us through every step with ease.  Way to go, Jenny !!
Very friendly and knowledgeable about the area!
Without Jenny's professional assistance, I am sure we could not have executed the sale of this property on our own.  The sale involved three owners all living outside of Seldovia.  Jenny went above and beyond the call of duty to help with the details, coordinating the administration and  ensuring a successful closing. She knows the Seldovia area well and she knows how to find the buyers.  I highly recommend anyone buying or selling property in the Seldovia region to contact Jenny first.  You will be glad you did and you will find her services to be essential to achieving your goal.
I have worked with Jenny and her clients many times over the years, and she is always a joy to work with. She is very professional and strives to communicate well with all parties involved.