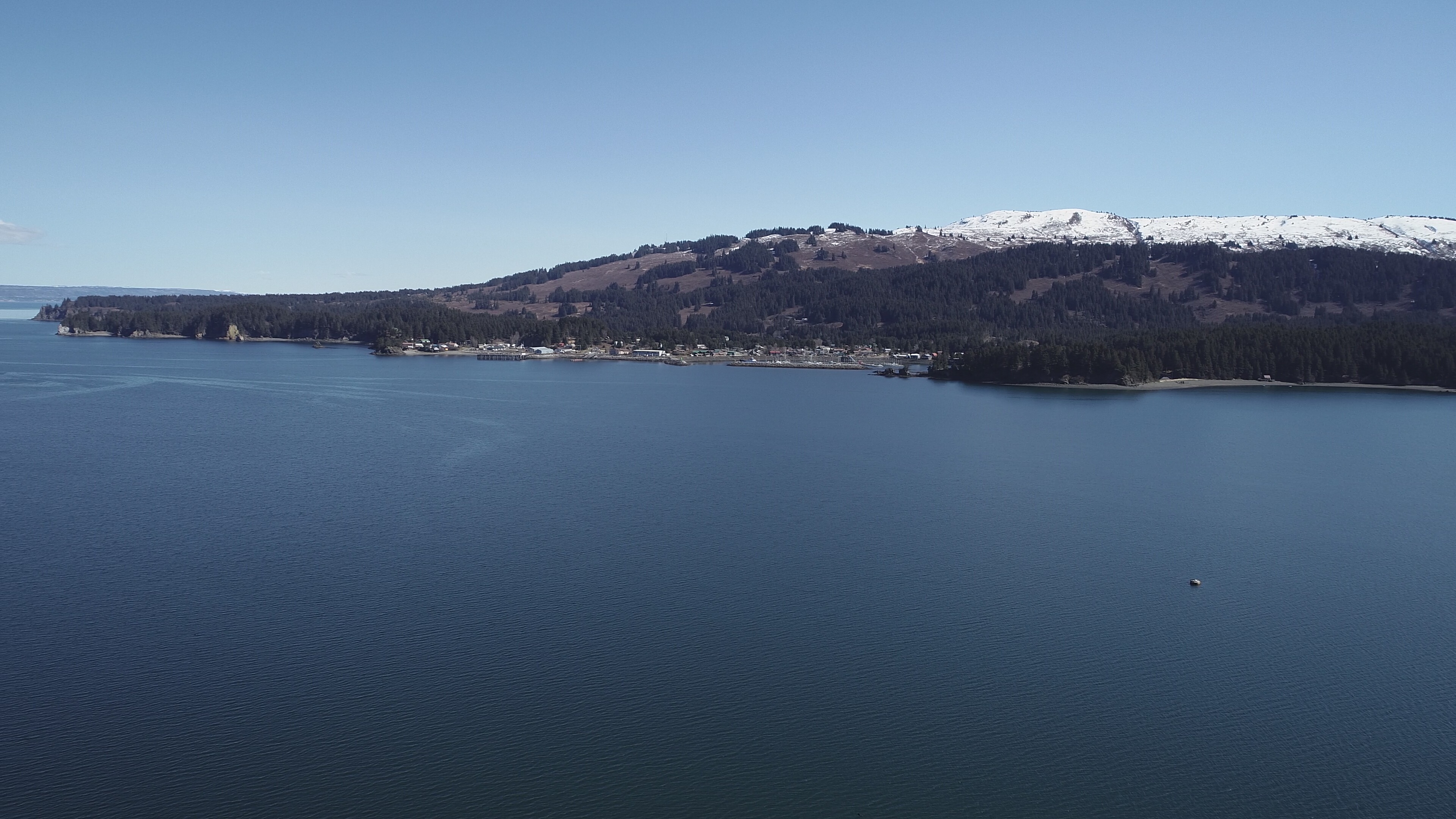 We had a great experience working with Jenny to purchase a remote cabin in Kachemak Bay. She has an in-depth knowledge of the area and had prompt answers for all our questions. She assisted us in getting to the property and took time to show us additional properties as well. She was quick and efficient in submitting our offer and professionally guided us through the negotiations and closing process.
Following a windstorm prior to closing, she personally checked on the property to ensure there was no damage from the storm.
We highly recommend Jenny Chissus for your real estate needs.
My husband and I have had the pleasure of working with Jenny on several occasions. Initially we were in the market to purchase a house/property for our growing family, but wanted to find just the right fit.

Jenny tirelessly showed us property after property around Seldovia until we finally found one we thought could work. Unfortunately (or fortunately) after several months of going back and forth (and I'm sure a lot of paperwork on Jenny's part), we decided to walk away from that purchase. But Jenny was not dismayed, and had another (much better) property lined up to show us, which we ended up purchasing.
My husband and I appreciate Jenny and all of the hard work she put into helping us find our home. She was always quick to respond and helped walk us through each and every step along the way. Jenny is extremely knowledgeable, and if she didn't have an answer to one of my many questions, she worked at finding the answer and always let me know the status of the inquiry. I couldn't be more pleased with the final outcome and would not hesitate to work with Jenny again.
Jenny Chissus, Broker/Realtor and owner of Seldovia Property in Seldovia, Alaska, assisted my family with our search for vacant land that would be perfectly suited to build a cabin on. Jenny spent hours of her day making sure we were able to visit and physically see the many different properties on the market that we were interested in (both in Seldovia and further out on Jakolof Bay Road). We finally decided on a beautiful piece of land to purchase, and have since built an amazing little cabin together as a family. As lifelong Alaskans, I am happy to finally say, that Jenny Chissus has helped us realize our remote Alaskan dream. Our family cannot thank her enough for her knowledge and expertise in real estate, and of course her upbeat kind personality to top it all off! We would highly recommend Jenny for all your Seldovia property needs!
Jenny helped us get our perfect cabin. She is the most knowledgeable and helpful realtor. There isn't anything that she doesn't do for you, she is the whole package. We are very happy with her services and would go to her again and again. She knows Seldovia and it's people perfectly.
Jenny helped us find our new home in Seldovia in 2006 and sold it after my husband's passing in 2015. She has the local knowledge and experience to get your home listed or if you are looking to purchase.
Jenny sold our home for us when we no longer lived in Seldovia. It was so easy with the Docusign system she uses. She was a great communicator and helped us negotiate our way through a successful sale. She has been a friend for many years, however, we always appreciated her professional demeanor when we were doing business together.
When my wife and I were searching for that "perfect place" in Seldovia, Jenny did a fantastic job. She not only spent many, many hours with us showing us multiple possible properties, but when we did find the place we fell in love with, she worked closely with us over the next umpteen months (not easy, since we live in Fairbanks, and she had to be our eyes and ears on site in Seldovia). We had several important items to be addressed before we felt comfortable making a firm offer on the place, and Jenny was an absolute rock-star on resolving every question/issue, including working with the Owner (out-of-State), bringing Contractors on site to confirm the Well / Electricity were fully functioning, no hidden problems, etc... She was fantastic through all of this, although I'm sure we tried her patience (LOL). 5 Stars to Jenny !!
Simply an exceptional individual to work with. She is very responsive and communicates very well. She made things simple and transactions easy. She's the go to person to make things happen. Thanks Jenny!
In August of 2018 we needed a realtor. Due to our circumstances we didn't have time to waste on one that wasn't exceptional. We needed to sell our remote cabin and with the best results possible, as quick as possible. Jenny Chissus was referred to us through my daughter's Century 21 office in Wasilla. We set up a time to meet her at the cabin, and her punctuality, friendliness, professionalism, and extreme care for our family under a tough situation was immediately evident. My dad liked and respected her right away (not a easy thing to do) so there was no need to look any further. From the first day when we signed for her to list it, until the day it closed and we closed that door, Jenny wasn't just our realtor, she had became our rock out in a remote place where we just couldn't be and couldn't spend time wondering if our father was being treated with the respect he deserved. He was in very good hands. Dad selling his cabin was the toughest and saddest thing he'd done in a very long time, it had been in his family for as long as anyone of our memories go. She took the reigns and handled it with such extreme care that it took just enough of the pressure off of us. Jenny went on to send dad, and my husband and I a special care package and even after the cabin closed and our contract was complete she would still check on our family. Our dad passed in mid December. Right up near the top of the list of people I contacted was her. I knew she cared, and I knew she wanted to know. We won't be going back to Seldovia or MacDonald's Spit, more than once or twice more, but if I knew of anyone or needed her services myself there would be no hesitation who I would call.
Jenny, you did a great job. Thank you very much. You are very professional and very honest. My property sold quickly! Five stars! Jenny is a long-time Seldovian who knows the community and gives great service.